INTERCONNECT IN ERB BOARD MEETING IN KLAIPEDA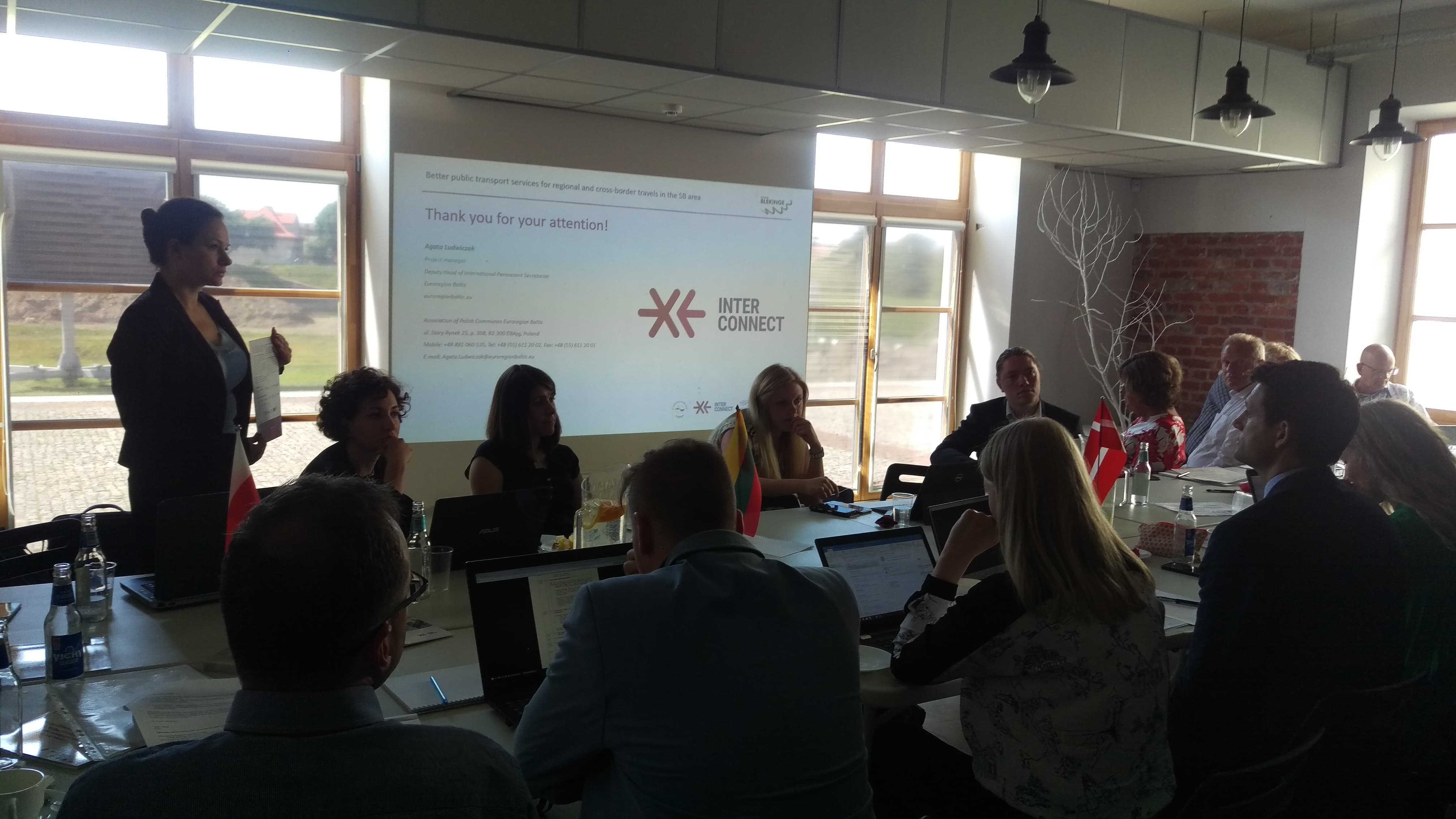 The Executive Board of Euroregion Baltic met in Klaipeda on 22nd May 2018 to discuss about the progress, the challenges and the priorities of the organisation in the coming year. The main topic of the meeting was the development of the ERB 2030 Agenda and discussion on the proposals already submitted by some of the ERB members. The discussion served as a source of inspiration and provided relevant content to the development of the document later this year.
The ERB also continued the dialogue on the pontential enlargement of the organisation by inlcuding a new member from Sweden. To this end a representative of the Skåne Association of Local Authorities (Kommunförbundet Skåne) presented the organisation and their expectations towards the ERB as a potential future member organisation. The process is expected to be finalised at the next Board meeting in September 2018.
Much discussion was dedicated to the question of continuation of the South Baltic Programme under the new proposals submitted by the European Commission. It was agreed unanimously that the Programme should continue as an independent financial tools with significant budget allowing its stakeholders to tackle different challenges identified in the region. In order to provide an effective lobbying for the Programme the Board decided to develop a position paper highlighting the achievements of the Programme and lobbying for its continuation after 2020.
Communication manager of INTERCONNECT, Agata Ludwiczak, was also present in the meeting, presenting to the Board the progress and results of the project so far.