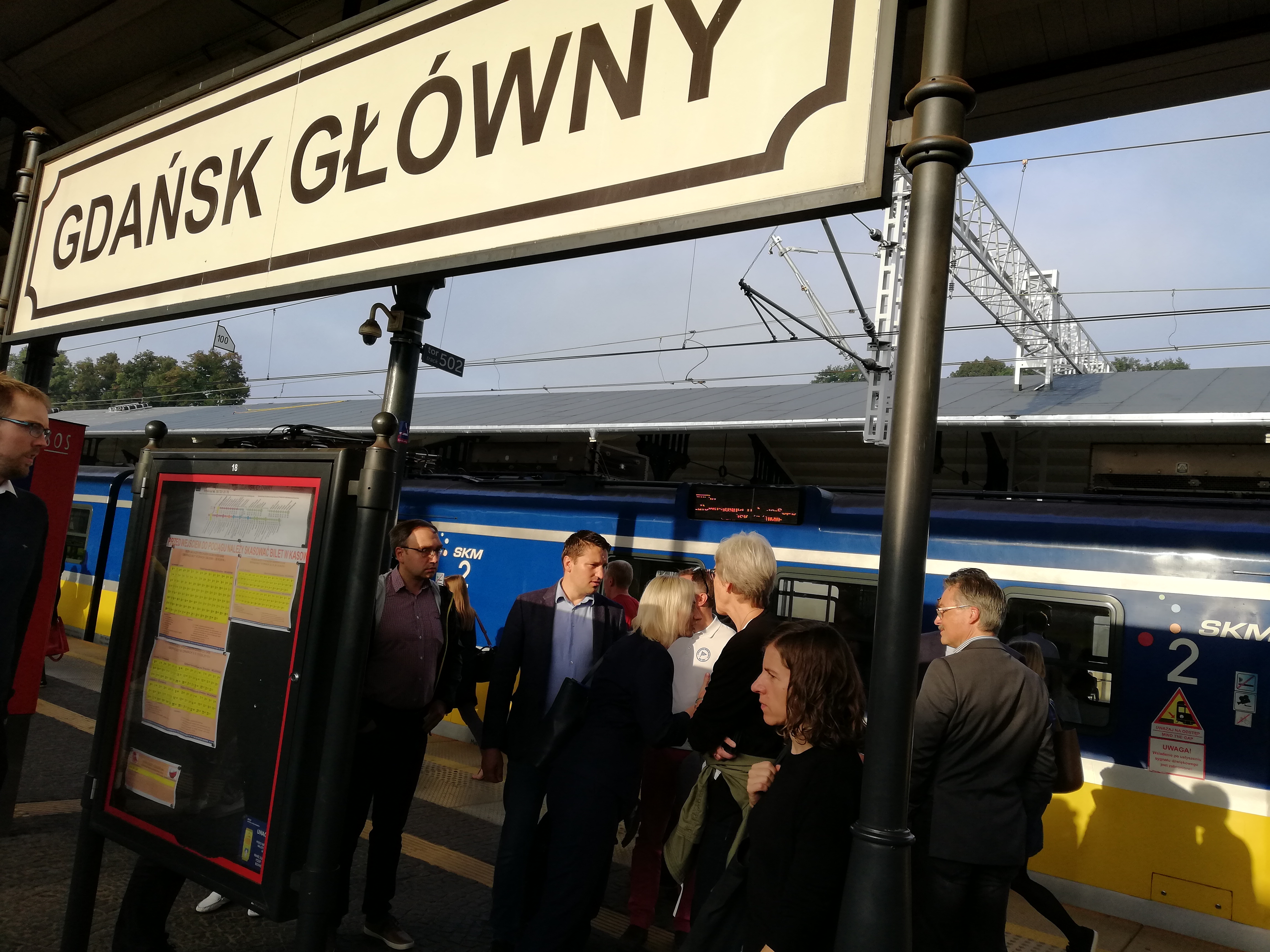 Study visit in Pomerania
23 participants, seven locations, four types of public transport, over 100 km of routes - these are just some of the numbers associated with the study visit in Pomerania as part of the Interconnect project . On 7th September,  project partners visited our province and tested and analyzed communication systems in practice.
The study visit began at the Gdańsk Główny railway station to prosecute to Gdańsk Wrzeszcz. Here, participants visited the "Road and Green Areas Management office in Gdańsk", heart of the intelligent traffic control system TRISTAR, where they learned about its principles and operation, and listened to lectures on the development of rail public transport in Pomerania.
From Gdańsk Wrzeszcz, participants of the study visit reached Kartuzy going along the "PKM Pomeranian Metropolitan Railway, getting acquainted with the history of the newly-built railway route, the youngest in Poland, and its peculiar elements of regional logistics.
In Kartuzy, guests were welcomed by the mayor of the city and his deputy and afterwards learned about the project: "An integrating note Kartuzy", a new transportation node established in the city and connecting railways, bus carriers, taxi drivers and cyclists. The visit was worth not only to sightsee some of the most beautiful corners of Kartuzy or to hear few words about the language and culture of Kashubia, but also to understand the public transport, cultural, social, and gastronomical functions of the node.
After returning to the Tri-City, participants of the study visit moved to Gdynia Grabówka, where in Gdynia's "Trolleybus Transport Company Ltd" they could learn about the electric vehicle operation system and visit the innermost even nooks and crannies of the trolleybus depot.
The last step of the visit was a summary meeting before taking the historic trolleybus from the center of Gdynia, that got even a proper (polish) name, to express affection, by its employees: GKT Ziutek.
Participants of the visit received a survey to complete, the summary of which will be used to create a report on the experiences resulting from mutual observation of communication systems in partner regions.
The last study visit, left before Interconnect project partners, is planned for next October in Tallinn and Helsinki.