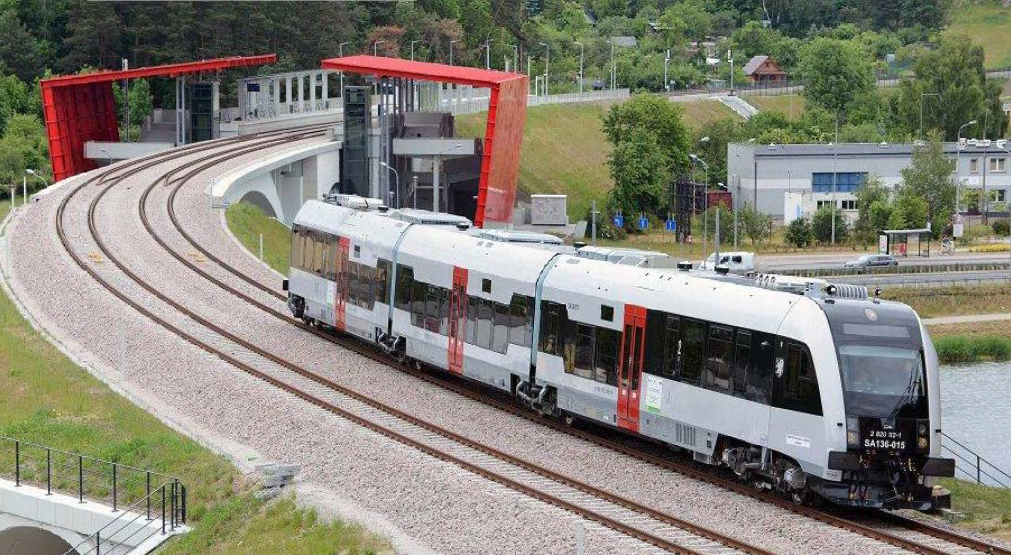 POMERANIAN VOIVODESHIP: LATEST/MOST IMPORTANT INVESTMENTS IN PUBLIC TRANSPORT
POMERANIAN METROPOLITAN
The first in nearly 40 years railway line in Poland built from scratch. When it was put into operation in 2015, the newly built railway line was 18 km in length and had eight stops and the most advancedrailway traffic control and safety systems in Poland. PKM line connected Gdansk and Gdynia with Lech Walesa Airport and the Kashubian region (Koscierzyna and Kartuzy), and facilitated traveling between the centres of the city and the outskirts. The project has been still under development.
In December 2017, another two stops, Gdynia Karwiny and Gdynia Stadion were put into operation. Between 2020 and 2023, the electrification of PKM line is scheduled as well as the construction of another station, Gdansk Firoga.
TRISTAR system was introduced in Tricity to:
•improve road traffic safety;
•use more effectively the existing road and transport infrastructure;
•reduce congestion within basic network of roads and streets;
•improve monitoring and protection of natural environment;
•provide more effective supervision over particular elements of transport system;
•facilitate road assistance management;
•facilitate transfer of information on transport system operation to drivers and passengers.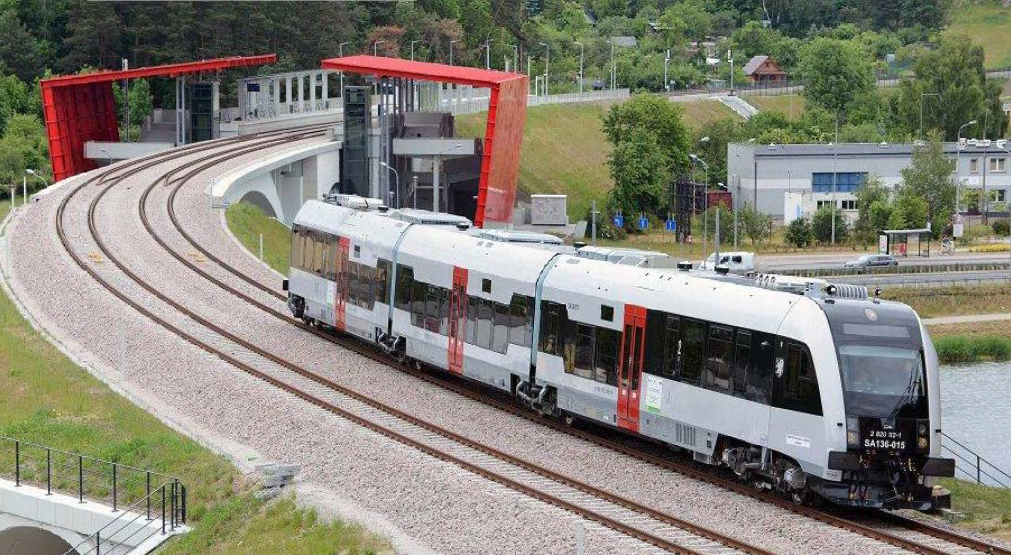 INTEGRATED TRAFFIC MANAGEMENT SYSTEM ° TRISTAR
TRISTAR system has been in operation since November 2015. The system comprises, inter alia: 2226 street signalling, lightning and sound devices, 745 on-board computers with GPS and priority radio transmitters located in collective transport vehicles, 79 supervision cameras, 13 meteorological stations, 15 parking information boards and 32 parking information signs, 23 speeding control recorders, 35 driving-through-red-light recorders, 73 passenger information boards at urban transport stops.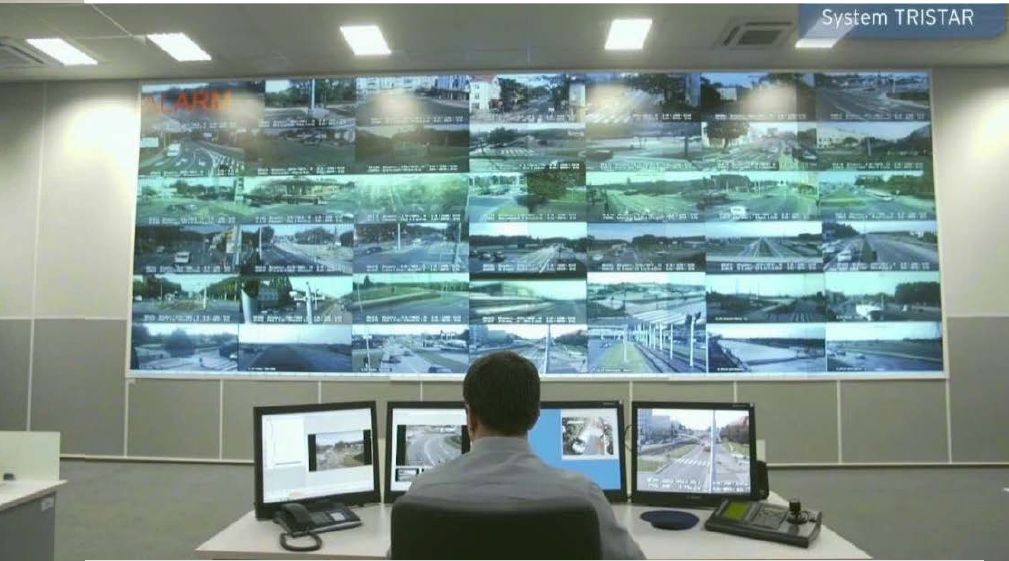 BRAND NEW TROLLEYBUSES WITH BATTERY DRIVE IN GDYNIA
In 2018, the Gdynia City Hall signed a contract with Solaris company on the delivery of 30 brand new trolleybuses (14 vehicles Solaris Trollino 12 and 16 articulated vehicles Solaris Trollino 18). Both standard and articulated vehicles will be equipped with traction battery of 58 and 87 KWh capacity respectively. As a result, it will be possible to cover dozens of kilometres outside the overhead contact line. Thanks to such solution the vehicles, which fail to emit any exhaust fumes (just like electric buses) will be able to reach districts with no overhead contact lines installed. Such investment constitutes another step towards the implementation of low-emission transport policy and reduction of adverse impact of transport on the inhabitants' lives in the Pomorskie.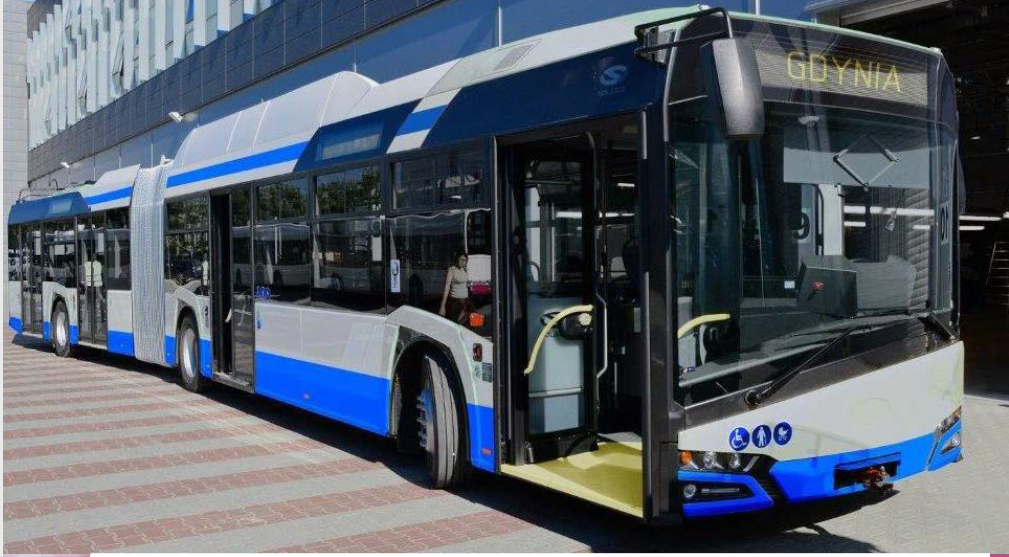 METROPOLITAN BICYCLE SYSTEM OMG-G-S
In 2018, an agreement was signed to provide city bicycle system within Gdansk-Gdynia-Sopot Metropolitan Area. The system which shall be operational in 14 municipalities, will be the largest system, not only in Europe but also in the world, using only electric bicycles. It will consist of 4080 bicycles (which ranks the system second in Poland) of 4th generation, equipped with GPS and GSM modules.