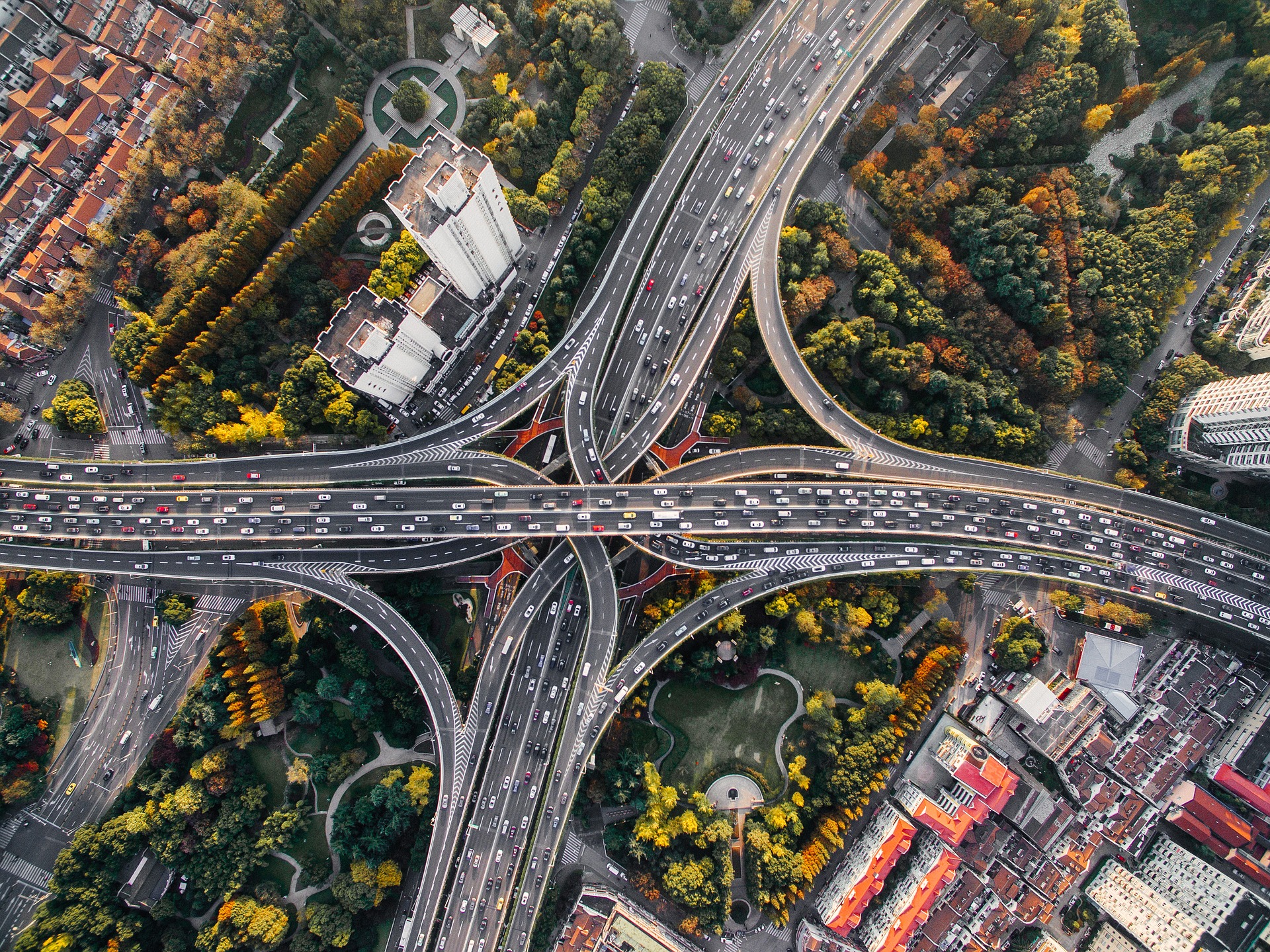 Good practices and projects
Infrastructure and technical facilities
The importance of infrastructure has for instance been highlighted by the good practice of the integrated regular interval timetable. In order to allow certain departure as well as arrival times, trains have to reach certain speeds. To form a proper network across modes and for convenient transfer the vehicles have to also meet at certain node stations at defined intervals. These measures are usually not possible without infrastructural adaptations since investments in e.g. new stations, transport routes and the fleet can be necessary for meaningful time-table changes.

An example for the creation a major intermodal hub has been provided by Olsztyn where the existing main train station in Olsztyn has been modernised to improve interchanges between different modes of public transport, such as urban and suburban transport, regional and interregional trains as well as the rail-bus connection to the city's Airport.
Intermodal cross-border journeys have also been improved by infrastructural modernisation as the outcomes of the INTERFACE and INTERFACE Plus projects show: Adjusted bus stations in combination with new or reconstructed ferry terminals have made the necessary changes between modes for cross-border travels more convenient for foot-passengers.
Behavioural aspects
Influencing behavioural aspects can be a crucial point in stimulating user acceptance of public transport solutions. For instance, Vienna provided, with its € 365 annual ticket, a possibility to campaign with a price of € 1 per day for unlimited usage of public transport. This is very low cost compared to similar Western-European cities and, as user numbers show, widely accepted by the population of Vienna.
The integrated regular interval timetable represents a basis for easier and better planning with reduced waiting times. For example, departures at fixed times each weekdays and at fixed intervals with timely coordinated interchange possibilities can make looks at time tables obsolete as soon as the constant interval patterns are remembered.
Another example making PT use easier throughout a country has been the Dutch public transport chip card providing the citizens of the whole Netherlands with a simple ticket payment possibility valid across different modes in all regions.
Organisation and management
An organisational measure to unite a fragmented and rather complicated urban-rural PT system has been described by Verkehrsverbund Warnow (VVW) in Rostock / Germany. This is a traffic association forming an umbrella organisation of 5 different local-regional PT service providers.
The VVW represents a single organisation responsible for organising the PT offer as well as for administering the single tariff scheme.
Regarding the timely organisation of PT offers, the implementation of an integrated regular interval timetable can represent an efficient way to better connect one PT offer with another and, thus, to reduce overall travel times and to literally expand the network with different modes complementing each other rather than competing.
A traffic management system was introduced by means of the TRISTAR project for the benefit of users and operators of (public) transport and public authorities. Within the Tri-city of Gdynia, Sopot and Gdańsk, major signalling infrastructure was upgraded and linked to telecommunication systems to enable operation of two new cooperating traffic management and control centres in Gdynia and Gdańsk. Their tasks include prioritisation of PT vehicles, detection of traffic incidents, safety
management, provision of parking information, video surveillance, traffic volume measurement and meteorological monitoring. Variable signs for drivers and PT users helped to provide dynamic information and about 150 traffic lights were controlled by the management centre to optimise traffic flows. In fact, since TRISTAR average travel times of public transport as well as individual transport travel times have been reduced.
Cycling
Although not in the main focus of INTERCONNECT, projects on cycling have been suggested three times to serve as a good practice. The project partners of ABC.multimodal intended to raise the importance of cycling in urban transport by better integrating cycling into multimodal transport systems and mobility culture. It was planned to develop methods that will effectively change the thinking of local politicians, road managers and residents by promoting cycling in the areas of urban planning and traffic management as well as by the creation of an exemplary master plan.
A similar topic, but rather focussed on electric mobility, has been addressed by the ELMOS (Electric Mobility in smaller Cities) project that aimed at integrating electric bicycles into multi-modal PT systems.
CoBiUM (Cargo bikes in urban mobility) was a project with the ambition to change the fossil-fuel based urban transport towards an environmentally more sustainable alternative by supporting cargo bicycles. Its project partners sought to communicate and campaign in favour of cargo bikes to increase awareness of its potentials, knowledge and use among various target groups.