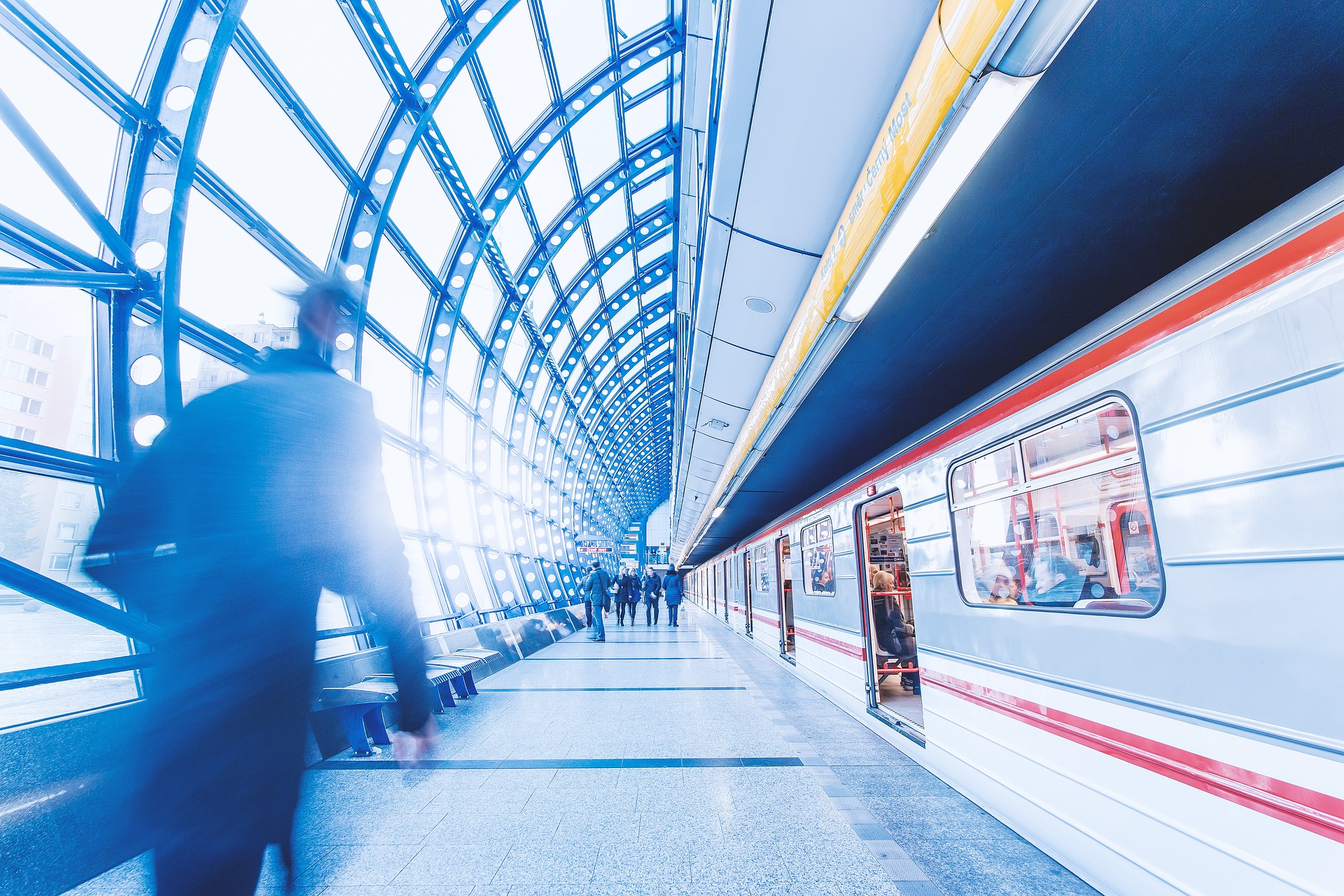 Regional Transport Plan Middle Mecklenburg / Rostock
By Marco Mazouzi, Marian Cihon, Pawel Warszyck
According to § 7 of MWP's transport law (see the corresponding paragraph on this law), Middle Mecklenburg and, respectively, the rural district Rostock and the Hanseatic city of Rostock are the responsible authorities for public transport within its borders. The city and its surrounding districts are therefore obliged to create the Regional Transport Plan for its geographical area of responsibility (Middle Mecklenburg and Rostock) in order to provide a framework for the public transport's further development for itself, public authorities and public transport service operators.

The current document was published in 2005 and its time horizon originally extended into the year 2010 but this plan is still valid today. In 2016 it was agreed to provide a new version by the end of 2018.
The aim of the transport plan is to review the success of the preceding plan from 1997 and the demand development from 1997 until 2003 as well as to ensure and define quality standards of public transport.
Since the policy is about PT within the borders of the city of Rostock and its surrounding district, it mainly refers to intra-urban and urban-rural linkages as well as rural PT and, in general, the degree of PT service provision.
Referring to the urban area of and around the city of Rostock, the plan contains statements on the existing PT service system and its future development, its rolling stock, the evolution of PT service demand, financing, organisation and it addresses five broader areas for defining quality standards:
1. Service quality
2. Transport quality
3. Environmental Standards
4. Provision of operating data
5. Quality control

Regarding service (1), defined quality standards correspond to basic minimum standards, service areas, network hierarchy, urban catchment area (including distance to stops), operating hours, operating frequencies and intermodal hubs. Transport quality standards (2) are set in reference to infrastructure, vehicle design and equipment occupancy, punctuality, acceleration systems, reliability, tickets and fares, information, customer support, cleanliness and safety. The consideration of environmental standards (3) serves the general population by reducing air pollution and mitigating climate change. Corporate policy and environmental protection also help improving the image of PT service companies. To understand performance figures of PT, the service companies are contracted to provide data on their operation (4). And, eventually, the transport plan determines that the quality of PT services is to be controlled to provide transparency and incentives to further quality improvements by PT service organisations.
Rostock 2025 - Guidelines for urban development

The policy is a strategic concept for the future development of the Hanseatic City of Rostock on its way to becoming a more sustainable city. The document was released for the first time in 2000.
Because changing conditions (particularly in the areas of energy / climate protection, international cooperation, science and research, demography and culture) required significant updates, the city assembly agreed on a new version that was published in 2012 by the city of Rostock. Its time horizon extends into the year 2025 and it is addressed to, first, authorities occupied with city planning issues, in particular the local city government as the responsible institution deciding on the order and degree of implementation actions and, second, to inform the public on current city planning related topics.
The policy represents the basis for all municipal specialist concepts and sectoral planning.
It contains the fundamental goals of the city's traffic development. Rostock wants to i.e. better integrate public transport between the rural district and the city centre, improve multi-modal infrastructure in the port and become a more sustainable city. Provision of energy from renewable sources is thus targeted.
1. The plan is divided into 8 major guidelines:
2. City of science and research
3. Port city and business centre
4. City of tourism
5. Rostock is a trailblazer in climate protection
6. City of education, culture and sport
7. Social city
8. Urban planning and architecture in high quality
9. Green city by the sea
In particular the third component of guideline 2 "Ensure mobility, reduce traffic congestion" is related to public transport and, thus, relevant for INTERCONNECT. For instance, regional traffic networks are to be better integrated with (a) efficient transport links to other economic areas, (b) reliable transitions from long-distance public transport to urban public transport and (c) linkages of the city centre to the surrounding area through attractive connections. Other aims include the order of prioritization for regional planning strategies. Non-motorised traffic (1st) and local public transport (2nd) are prioritised over commercial traffic (3rd), motorised private transport (4th) and other motorised private transport (5th).
It is stated that the stake of PT and non-motorized individual traffic should rise from 65% to 70% and that public transport will be made faster, more comfortable and more flexible with a better priceperformance ratio. And special offers, such as district buses, ferries across the river Warnow and CarSharing, are to be made to supplement the public transport system.
Main actions towards implementation include:
- Closer link of Rostock to surrounding urban areas by utilising faster trains with a higher frequency
- Applying an integral timetable to ease the change between modes.
- Gradual networking of the information and control systems of road traffic, commercial traffic and public transport.
- Keeping a long-term focus on a light rail project as an option to link city centres by also using regular train tracks.
- Upgrade of the Warnemünde train stations to make it more suitable for long-distance-trains and cruise ship passengers.
- Prolongation of the city train (S-Bahn) to the Overseas-Port and its ferry terminal.
- Promotion of special offers for different population groups such as for children.
- Further development of the bus network to better supplement to the rail network including electro mobility as well as flexible forms of operation.
- Infrastructure improvements for walking with less barriers
Promotion of cycling by providing more short and secure bicycle paths between city areas and the district as well as other infrastructural measurements such as bicycle parking, signage, multimodal links and cleaning of cycle paths.
It is also mentioned in the plan that the measurements shall include permanent marketing and monitoring to be effective and, to achieve the goals, the personnel, institutional and financial prerequisites have to be created.
With this Urban Development Guidelines from 2012, fundamental goals of traffic development in Rostock were decided. During the process of preparing a strategic mobility plan, the Mobilitäts Plan Zukunft (MOPZ), these goals were again checked for their completeness regarding traffic planning requirements, discussed and modified, and finally communicated to the citizens in 2017.