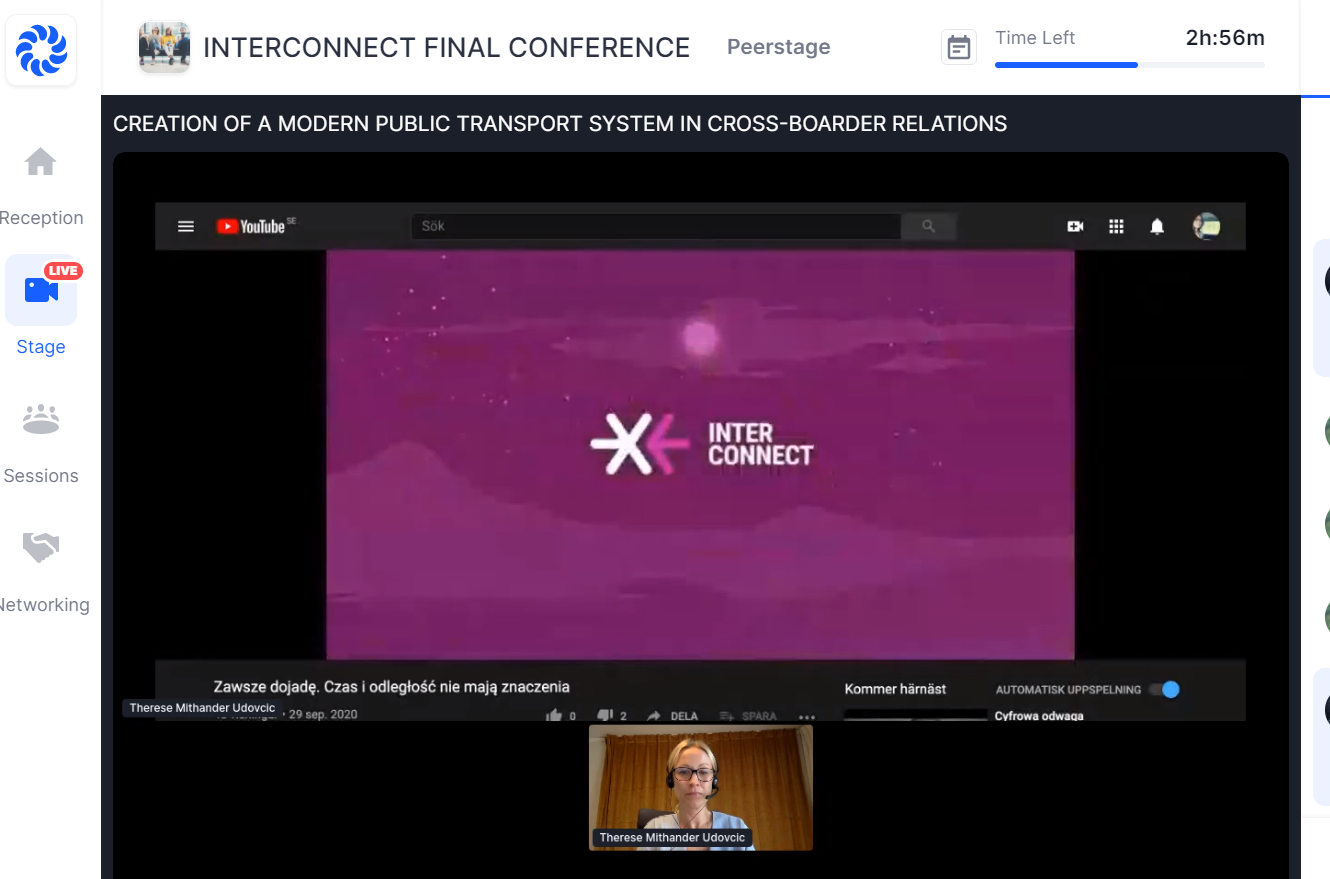 A great success of the Interconnect Final Conference!
Our Big Day is already behind us but the emotions accompanying us throughout the event are still very alive.
First of all we wolud like to say a very big Thank You to our fantastic moderators - Therese Mithander Udovcic and Daniel Sköld, amazing experts & panelists and most of all to nearly 100 participants from 14 countries! This allows us to say the Interconnect Final Conference on "Future of Public Transport – Trends, Tools, Governance" was a great success!
It was a great day full of valuable lectures on sustainable transport, cross-border passenger transport and new solutions in public transport given by experts from EU Strategy for the Baltic Sea Region, The Hanseatic Institute for Entrepreneurship and Regional Development, Innobaltica, Blekinge Institute of Technology and Interreg South Baltic. 
It was also a chance to hear panelists from ESPON Programme, Interact Programme, Region Blekinge and Euroregion Baltic discussing and exchanging experience on various multi-level governance options.
Thank you All for making that day so special!