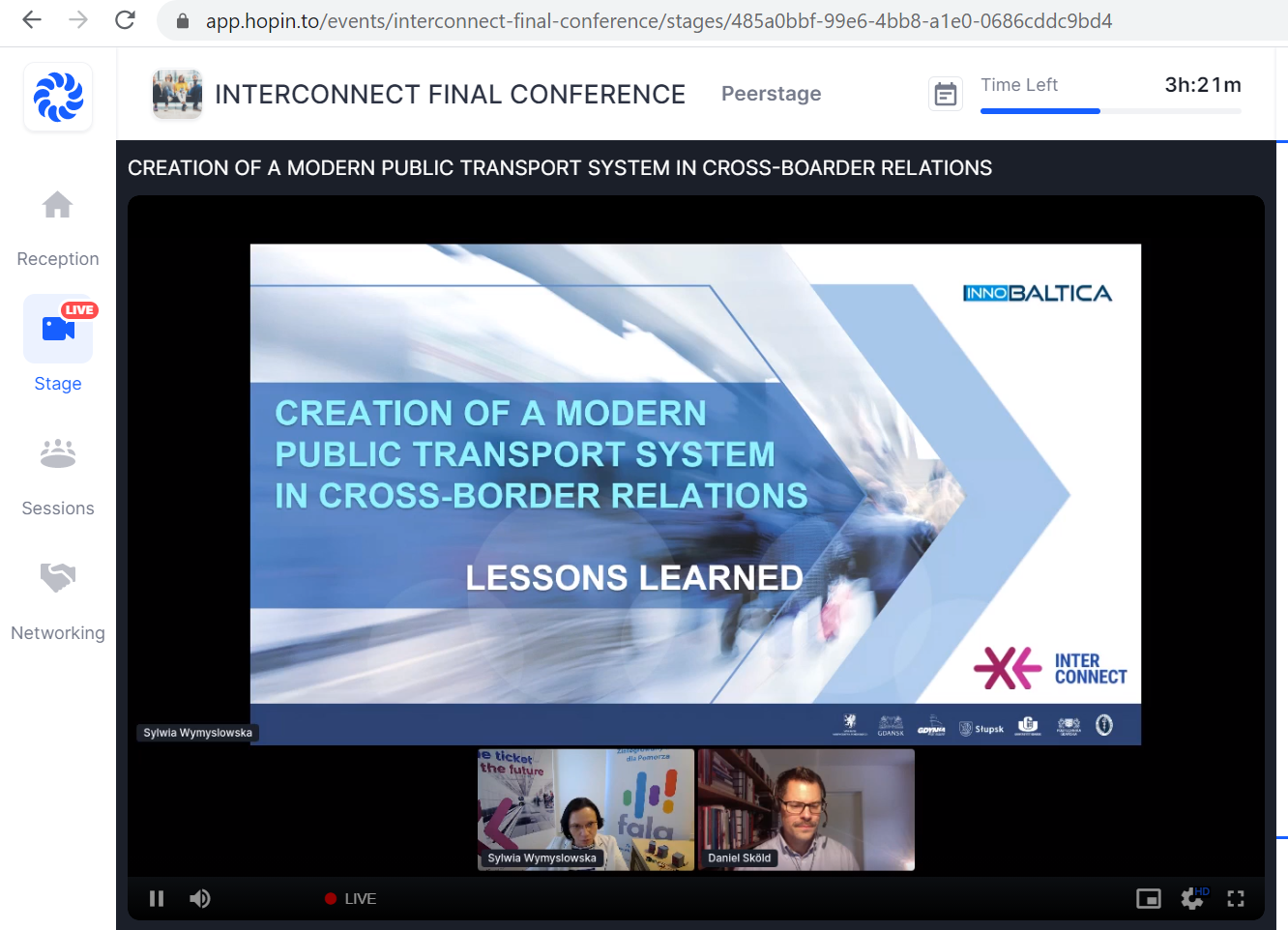 Creation of a modern public transport system in cross-border relations. Lessons learned.
One of the main goals of the Interconnect Final Conference was to share our project results with all stakeholders. 
Our project partner Innobaltica - a company responsible for creating and implementing innovative, environmentally friendly solutions supporting sustainable public transport and other forms of sustainable mobility in Pomorskie Region, together with Toolla - mobile & web app development company, presented their experiences when working on a process of creating a modern public transport system in cross-borded relations.
Have a look at few pictures fom the presentation.