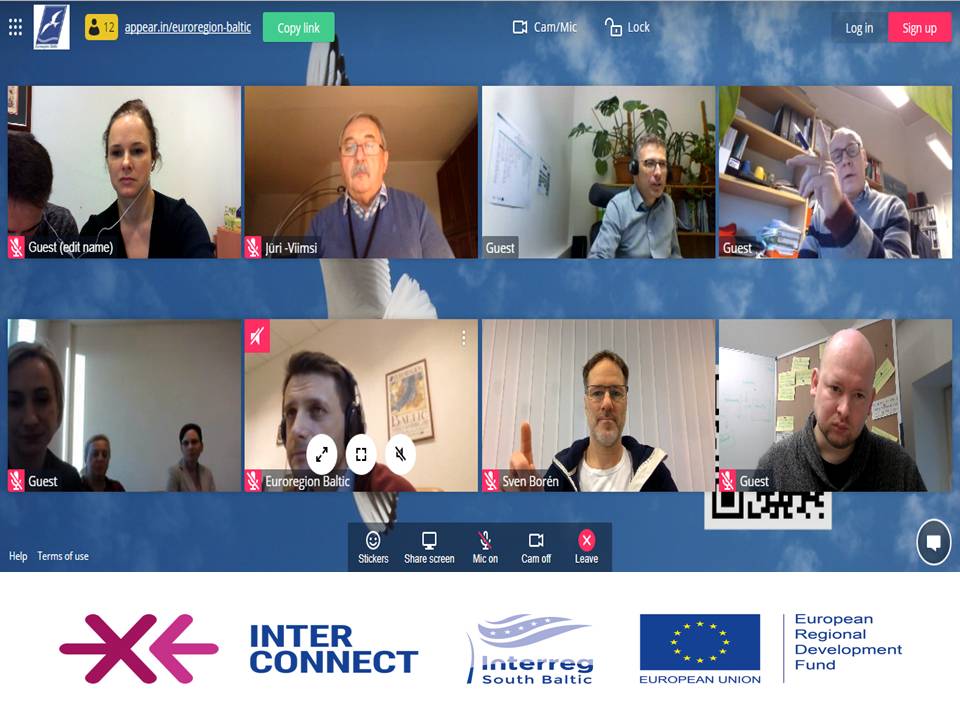 Interconnect first online meeting
On Friday 8th December Interconnect PP's and AP's took part in the first online meeting, a good chance to take stock and prepare for the next activities after the kick-off meeting in Karlskrona on 4-5th October.
The online meeting saw the participation of Mr Sebastian Magier and Ms Agata Ludwiczak for ERB International Permanent Secretariat; Mr Wiktor Szydarowski for Region Blekinge; Mr Sven Boren for the Blekinge Institute of Technology; Mr Juri Kurba for the Viimsi Municipality; Frede Danborg for the Guldborgsund Municipality; Mr Paweł Warszycki, Mr Marco Mazouzi and Mr Marian Cihoň for the Associaton for Promotion of Hanseatic Institute for Entrepreneurship and Regional Development at the University of Rostock; Ms Agnieszka and Ms Sylvia Wymyskowska for the Pomorskie Region.
Among the things discussed: the first draft of the promotion plan (WP2), a well organized  set of activities designed to promote the project among stakeholders and the general public; the planning of seminars (WP3) to be held in February and March in Sweden and Poland; the planning of study visits taking place in Germany, Sweden, Poland and Estonia in 2018.