INTERCONNECT'S first webinar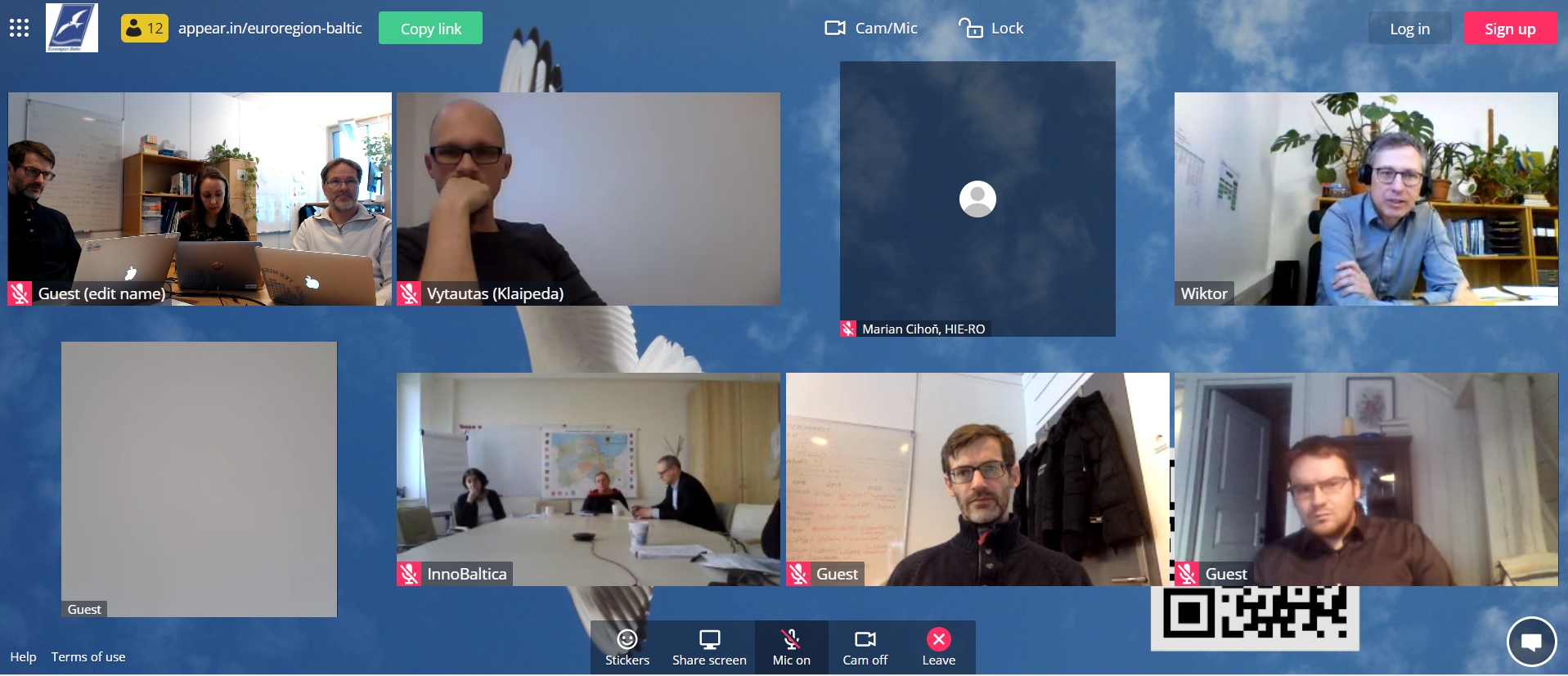 On February 7th, 2018 representatives from Klaipeda, the Hanseatic Institute for Entrepreneurship and Regional Development (Rostock), Region Blekinge (Karlskrona), Innobaltica (Gdynia) and Blekinge Institute of Technology (Karlskrona) took part in the first webinar organized in the frame of INTERCONNECT.
Participants went through the schedule outlining the technical aspects - roles, responsibilities, linguistic support - of the seminars which are going to take place in Karlskrona (13.02.2018), Rostock (20.02.2018) Gdynia (22.02.2018) and Klaipeda (8.03.2018). The webinar represented a good opportunity to set the goals and discuss the capitalization of the outcome of the seminars.