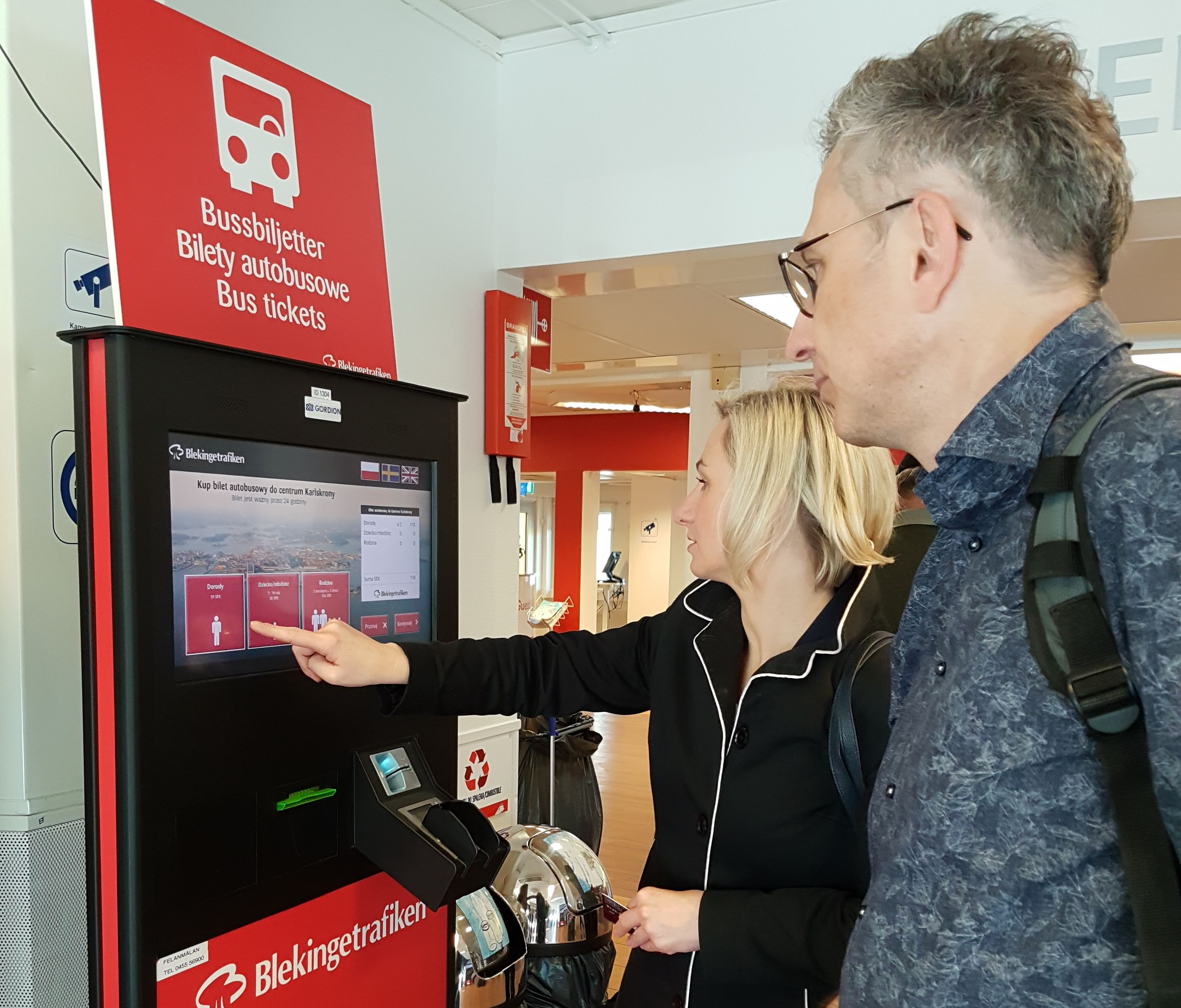 Organized by Region Blekinge, PP1 - Leader of Interconnect project
On the 17 th of May 2018, Region Blekinge, PP1 of Interconnect project, have organized study visit to Blekinge. It was the second of the five visits planned in the Activity 4.6 Study visits for public transport system stakeholders in the partner areas.
The main goal of the visit was to highlight the experience and good practice for PT accumulated in Blekinge. Apart from presentations by Region Blekinge and its dedicated managing body for regional PT (Blekingetrafiken), the visit also featured the insights in serving foot passengers in interregional traffic by Stena Line as well as the presentations of PT-related aspects by the relevant organisations cooperating with the host for the visit.
At the Stena Line ferry terminal at Verkö participants had a chance to learn about the PT system in Blekinge, in particular: customer relations, publicity events for the region's residents – Blekingertafiken, PT and spatial planning, collaborative planning, good practice. They also got better insight into Stena's Line experience in addressing travel need of foot passengers on the Karlskrona-Gdynia Line.
Environmental aspects and sustainable regional growth are very important issues in Blekinge. That's why project partners could hear about research and test deployment of electric buses and biogas use in PT services. They also got know-how to implement special PT services – on demand.
Participants could take their local travels in Karlskrona to test the quality of Blekinge PT system (by express PT bus lines). After sightseeing they completed study visit questionnaires. All data will be aggregate in the report - it will give the host organization a fresh insight into how the offered services are perceived by 'tourists' and what is their opinion. It is expected that study visit surveys and reports will play an important role in defining tools and procedures to increase the quality of public transport system in partner areas.